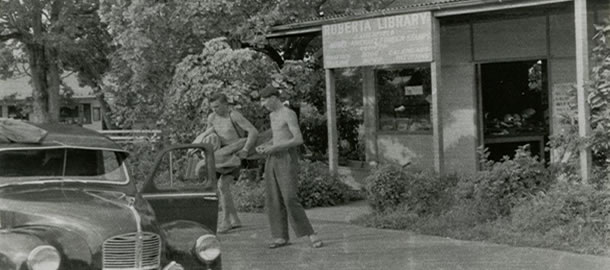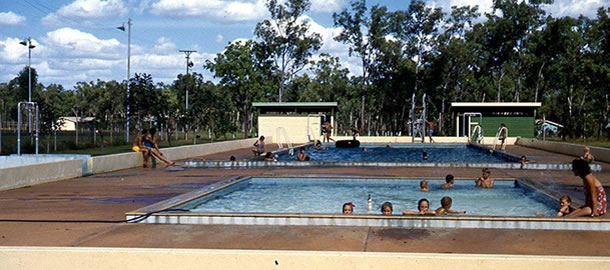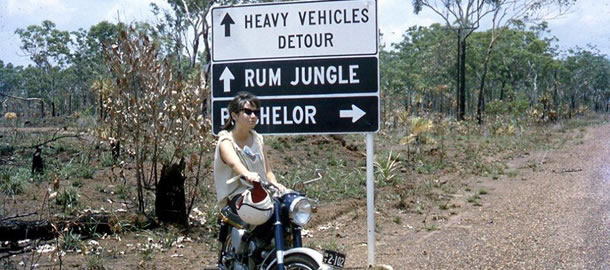 Marilyn Dark - 1966 Rum Jungle Batchelor Turn Off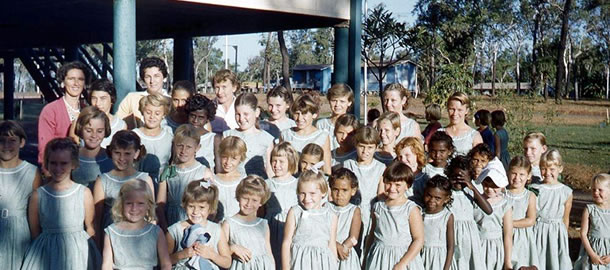 Batchelor School Children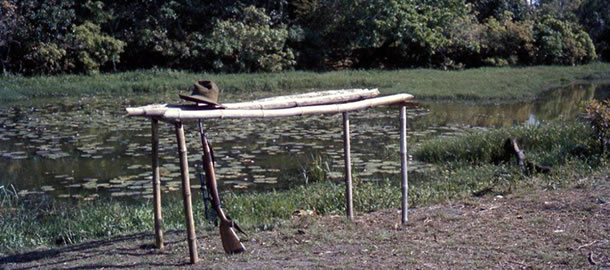 Rifle Resting By The Billabong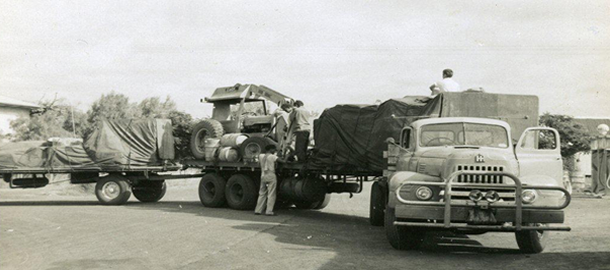 Darwin To Alice Springs Road Transport
Uranium Ore Processing Plant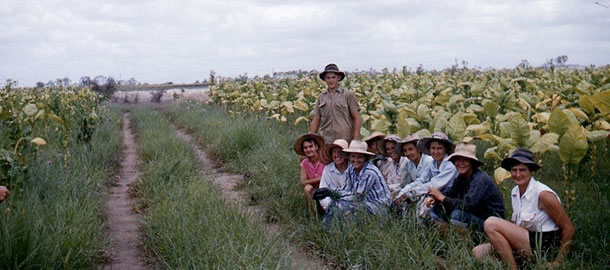 The Concept For An Interpretive Museum Relating To Batchelor Town
Three happenings of European history dating back to 1911 each stand out as unique and important to Australia and so understated! Before that, the area contained Aboriginal lands of several different tribes; some of those lands were utilized for a Commonwealth defined Aboriginal settlement.
The concept established in Janice Hills mind as she searched various papers and books to provide the information for a Historic Walk.  Batchelor has long been seen as the green and pretty township which people pass through on their way to Litchfield National Park.
With the Commonwealth takeover of the NT in 1911 there were three sites selected for Top End Agriculture, and the Batchelor Farm was established in 1912.
An airfield was developed in the early 1930s as Government considered the likelihood of WW2 and it later became an important airbase for both Australians and Americans.
Then in the 1950s the town as we know it was developed to support the first mining of uranium in Australia.
In Batchelor there were buildings that were unoccupied and deteriorating that could be of value. Realizing that there needed to be a legal entity to own the buildings I sought help from a solicitor, Kim Ball, and subsequently Clayton Utz provided Pro Bono assistance to Incorporate the Batchelor Museum Development Association in July 2008.
After much negotiation and presentations the Crown Lease for the area containing the single women's quarters from Rum Jungle days, was transferred to BMDA in June 2010.
An application for a Museum Grant provided funding to obtain a professional development plan which gave the project status.
The buildings were vandalized and thefts of building components continued with respite only for the few months we had a caretaker in late 2010.
During this period a group of us tackled the overgrown state of the grounds. There are many beautiful trees, but lots of unwanted suckers etc. Chainsaws, secateurs were put to good use and many loads went to the tip.
Eventually the buildings were secured (January 2011) and repairs and reinstatement commenced in the Dry.
We now have a committee, caretakers, and there has been much good will and help to the project.
Written for the Batchelor Museum website By Dr Janice Hills, October 2011.
© Dr Janice Hills 2011